Solving Direct-to-Patient Fulfillment
Cash pay, also known as direct-to-patient (DTP) services, are an innovative way to deliver certain medications to patients. Cash pay programs are ideal for non-complex medications where the diagnosis and prescription can be handled virtually. 
Generally, cash pay programs are paid directly by the patient via online credit card processing without the use of an insurance program. Patients often seek out a specific medication then do a virtual consultation to receive a prescription that can then be filled by a pharmacy like Medvantx.
Medvantx has the ability to process credit card payments and dispense medications with a valid prescription in all 50 states and US territories. Additionally, our Medvantx INSIGHTS platform help provide insights that benefit patients, manufacturers, and providers, to follow a prescription fulfillment journey.
Supporting Cash Pay Programs by:
Administering manufacturer cash pay programs

Collecting cash pay through credit card processing

Providing at-home/direct-to-patient delivery

Texting to refill prescriptions with easy access to follow the Rx journey

Delivering real-time delivery status updates directly to the patient
24/7 Self-service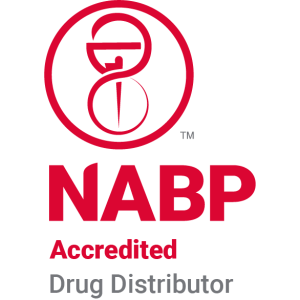 Why Medvantx as Your Cash Pay Partner
Medvantx has over ten years of experience in streamlined, optimized, and secure cash pay services. We are a trusted and reliable partner for 5 of the 10 largest manufacturers in the country. Additionally, we are licensed to dispense prescriptions in all 50 states and US territories.
We operate two major packing and shipping facilities, one in Sioux Falls, SD, and another in Louisville, KY. Both facilities are able to pack and ship ambient and cold chain medications within compliance standards.
Trust Medvantx with administering and optimizing your cash pay program to help patients get access to the medications they need. Remove barriers to adherence and join with the experts in technology and fulfillment services.
"Our Cash Pay platform aims to reduce barriers to adherence, by joining access to convenience with a secure and easy to use interface to your online pharmacy"
Partner With Us
To receive more information about our products and services, please fill out this form.