Improving Access to Care with Bridge and Quick Start programs
Quick Start and Bridge programs are provided at no-cost to patients based on manufacturer business rules, allowing medication access during the insurance authorization period. Generally, programs are administered as follows:
Quick Start 
This is a one-time medication dispensation to determine if a specific prescription is right for a patient. 
Bridge 
This allows one to two prescription refills prior to insurance authorization for improved medication adherence.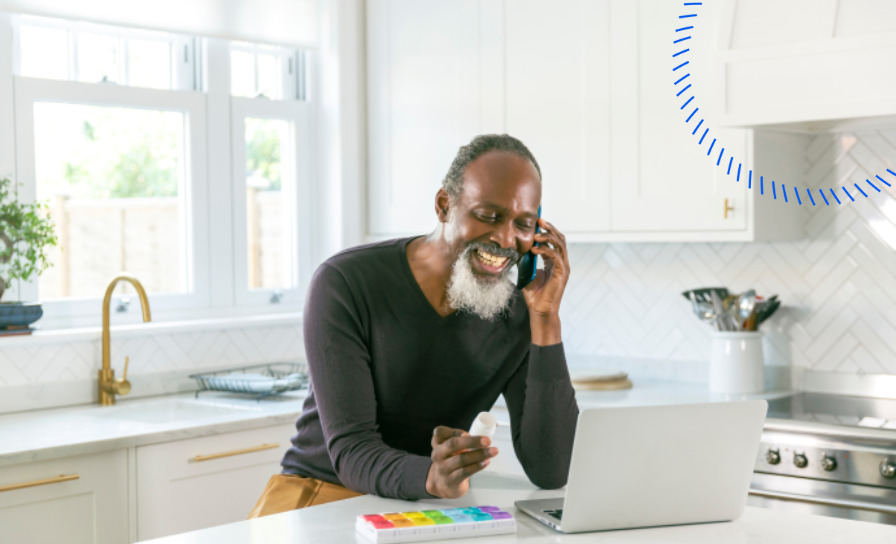 Benefits to Manufacturers and Patients
Our order processing and dispensing process is facilitated by Medvantx upon receiving the patient Bridge or Quick Start applications with a valid prescription approved by the manufacturer. Medvantx processes prescriptions and dispenses medications with full patient and healthcare provider support. Through partnering with Medvantx to administer your Bridge and Quick Start programs, you can ensure patients will continue to get access to vital prescriptions with no gaps in treatment and at no cost. ​
Why Medvantx as Your Bridge and Quick Start Partner
Support patients get off to a great start with your branded product. Partner with us and guarantee uninterrupted access to vital prescriptions for your patients. Medvantx has five years of experience in Bridge and Quick Start programs and is a reliable partner for 5 of the 10 largest manufacturers in the country. Additionally, we are licensed to dispense prescriptions in all 50 states and US territories.
We operate two major packing and shipping facilities, one in Sioux Falls, SD, and another in Louisville, KY. Both facilities are able to pack and ship both ambient and cold chain medications within compliance standards.
"It's critical that patients start their medication timely and can continue their therapy as prescribed. Through our support and execution of Bridge and Quick Start programs, we are able to do just that."
Driven to Connect
Advancing patient access and wellbeing is at the center of everything we do. Our mission and vision are all aligned around creating seamless access across patient, provider, and healthcare companies to advance care for the society. We are a 100% US focused company with a diverse staff who is dedicated to making an impact to healthcare access.
Partner With Us