Today Medvantx Honors Veterans Day and Those Who Have Served Our Nation.
We are honored to have many veterans as part of our team, and we are proud of their continued dedication to hard work, patient support, and ongoing ambition to achieve our mission for advanced access to healthcare.
For Veterans Day 2023, the theme is "Service," recognizing the proud military tradition of answering the call to duty. This truly hits home to our people; Our call to duty as an organization is to provide quality Pharmacy services and increase accessibility to medications for patients across the Nation. We salute our very own Medvantx pharmacists, pharmacy technicians, and all employees for their patriotism, love for our country, and willingness to serve and sacrifice for the common good. We believe that their experience in the military has directly impacted the way they are dedicated to serving our patients, and we are truly grateful for this service!
We are proud to share our team's stories and experiences during their service.
Honoring Sean Harms, Director – Pharmacist in Charge: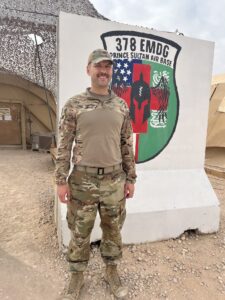 "I enlisted in the Air Force in 2004 for education benefits to help pay for college and travel the world. I attended Air Force Basic Military Training in 2004 at Lackland Air Force Base San Antonio, Texas before attending Electronic Principles/Cyber at Keesler Air Force Base Biloxi, Mississippi.  I deployed domestically in support of Hurricane Katrina, and internationally to Korea twice, Iraq, Qatar, Saudi Arabia and Portugal. In 2019, I attend Air Force Officer Training School at Maxwell Air Force Base in Alabama. Since, I have served as a pharmacist in Montana, 120th Medical Group, and deployed most recently from September 2022 to April 2023 to Prince Sultan Air Force Base, Saudi Arabia. "My time in the military has led me to serve patients better with dedication, a deeper care for human life and a daily ambition to make the world a better place."
Honoring Joel Engle, Associate Director – Supply Chain: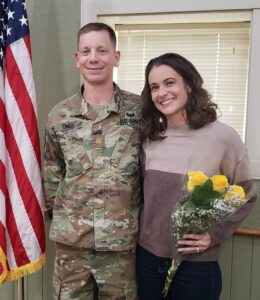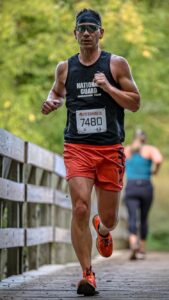 "On
October 1st, I took over as Commander of the South Dakota Medical Readiness Detachment, based out of Rapid City, SD.
My unit made up of 58 Soldiers, that consist of doctors, PAs, nurses, Behavioral Health, Combat Medics, and Administrative personnel, are responsible for ensuring the medical readiness for all 3,200 Army National Guard Soldiers in the state.
This is my 15th year in the SD Army National Guard. My rank is MAJOR and position is Commander. I am a Medical Services Officer.
I also compete on both national teams for the National Guard (National Marathon Team and National Endurance Team).

I am honored, proud and privileged to have the opportunity to serve both our country and state in the SD Army National Guard. I am incredibly thankful for all the Veterans that I have served beside and come before me to serve the greatest country in the world!"
Honoring Jay Aulner, Warehouse Coordinator, SD:
"The biggest influence that my time in the military has had on my job here at Medvantx would be how I run the warehouse. I do things similar to how I ran the supply warehouse when I was stationed in Kansas. A top running warehouse needs to be clean and organized with everything in its place and a place for everything. My service taught me many things that apply to the job I do here and I am very thankful to have been able to serve. Military service position: M1A1 tank gunner from 96-01. Attached to the 2nd infantry division AKA 2ID, our motto was "Second to None!"
Favorite Quote: "No man is entitled to the blessings of freedom unless he be vigilant in its preservation."– General Douglas MacArthur
Honoring Cassalena Pendleton, Customer Experience Manager:
"Not only did I learn how to shoot and survive in a combat situation (which are skills I still use today ),  the U.S. Army also taught me strength, teamwork, adaptability, and flexibility. These skills have helped me work both independently and as part of a team. I was proud to have served my country but please let's not forget the many soldiers who not only served but gave their lives, OUR HEROES! HOOAH!!!"
At Medvantx, we are honored to have so many veterans as part of our team.
We believe that their service to our country has directly impacted the way they serve our patients, and we are truly grateful for their dedication to hard work, patient support, and ongoing ambition in achieving our mission for advanced access to healthcare. This Veterans Day, we take time to reflect on their sacrifice and service, and we offer our deepest thanks and gratitude to all the brave men and women who have served in our nation's military.
A Sensitive Call To Action-
While we honor those still with us, the shocking statistics show that 22 veterans commit suicide every day. If you know a veteran that is struggling or if you are a veteran that is struggling, please reach out for help. There are people here for you, you are not alone and you matter. Call 988 and select 1 or text 838255 to speak with someone today!