To Adjudicate or Not to Adjudicate?
More and more these days, brand pharmaceutical companies run up against a roadblock when trying to obtain reimbursement from third-party payors, pharmacy benefit managers (PBMs), and insurance carriers. The roadblock? The drug exclusion list.
With drug exclusionary lists, payors and PBMs actively block all reimbursement to specific brand drugs at the National Drug Code (NDC) level. If, for some reason, your brand is unfortunate enough to find itself on one of these industry blacklists, tried and true traditional marketing strategies won't help. To put it bluntly, you're in trouble.
When it comes to NDC blocks "to adjudicate or not to adjudicate" is no longer the question. The very question itself is taken off the table. When faced with the prospect of a drug exclusion list, pharmaceutical manufacturers have little choice but to take their proverbial medicine.
A History of Adjudication
It wasn't always like this. In the early days of managed care—some 40 years ago—pharmacy claims were processed on a manual basis. Each insurance company had their own paper claim form and pharmacies were required to complete and submit the forms for reimbursement in what was called a "shoebox." It wasn't uncommon for patients to collect and submit dozens of manual paper claims at once. At the time, there was no prescription medication drug benefit, as medications weren't covered by insurance the way they are today.
In 1976, the National Council for Prescription Drug Programs (NCPDP) was formed to standardize third-party claim forms and ease the burden on pharmacies and consumers. The result was the Universal Claim Form, eventually adopted by most third-party payers.
Over the next 15 years, significant advances in technology made possible real-time information on eligibility, maximum amount dispensed, drug interactions, drug utilization, copay amount, and claim submission for payment. These advances opened the door for computerized point-of-sale (POS) systems that automated the entire pharmacy claims process.
Every U.S. pharmacy, whether retail, specialty, or mail-order, eventually had a proprietary or commercial pharmacy software system to adjudicate third-party pharmacy claims using the NCPDP standard.
The Rise of the PBM
Enter PBMs, which formed to help large insurance carriers and self-insured employers manage their pharmacy benefits and claims. In the early days of managed care, adjudication was a straightforward process. That's because the majority of brand drugs were in one of three formulary tiers. Each tier presented a unique set of challenges. Tier 2 usually required a very aggressive rebate strategy, while Tier 3 required an expensive copay offset strategy.
In order to negotiate lower discounts and implement generic maximum allowable cost (MAC) lists, PBMs created their own retail pharmacy networks and, eventually, mail-order and specialty pharmacies as well. Increasingly exclusive formulary lists allowed them to negotiate rebate contracts with pharmaceutical companies, and it wasn't long before PBMs were generating revenue on every stage of the pharmacy and pharmacy claim process.
These processes have resulted in PBMs becoming some of the largest and most profitable corporations in the world. Recently, there has been unprecedented consolidation within the industry, as PBMs have merged with national retailers and insurance carriers, further solidifying their stranglehold on the market. This vertical integration of the pharmacy supply chain has created winners and losers within the brand drug marketplace.
Hit and Miss Attempts to Counter PBM Controls
Over the past five years, many pharmacies and drug manufacturers have tried to develop strategies, programs, or techniques to circumvent PBM contracts and controls. Unfortunately, few of these attempts have been sustainable or scalable, and most have failed.
The most common strategy has been to create a "network" of individual retail pharmacies across a broad geography to adjudicate brand drug claims and then mail them directly to patients. This is only an effective strategy for very low-volume and/or low-cost medications, though.
The problem is, as soon as the program scales and becomes successful, PBMs notice that large numbers of claims are being processed outside the geographical location of a retail pharmacy service area. At that point, the PBM will notify the retail pharmacy that it is in breach of its retail contract and the pharmacy is forced to stop its participation in the program immediately.
If a retail pharmacy loses one of the top three PBM contacts, it can be devastating to their business. Over the years, the industry has seen numerous pharmaceutical companies buying or using small independent pharmacies across the country to stay one step ahead of PBMs. This business model is ultimately a whack-a-mole strategy, lacking both long-term sustainability and scalability.
The industry has also seen large national retail pharmacies create direct channels to consumers that bypass the traditional PBM model. But even this strategy has not been broadly adopted nor effective. Often the channel conflicts with state Boards of Pharmacies' mandates that generic drugs not be dispensed without a dispense as written (DAW) code submitted by the physician. Obstacles like these ultimately make these strategies too challenging for any national retail pharmacy chain to successfully implement and execute.
The State of the Industry Today
Little has changed since the emergence of PBMs. Brand manufacturers are still faced with limited options and are losing ground with third-party payors, who are increasingly trying to limit consumer choice and interfere in the physician-patient relationship.
Given all the complexities and past failures, it sometimes seems like the best option is to continue within traditional channels and develop ways to compete for a smaller share of an increasingly smaller pie.
There are bright spots on the horizon, though.
Over the past few years, the industry has seen successes as brand manufacturers move to consumer-facing, direct-to-patient (DTP) models.
For Manufacturers, the Future is Direct
Loss of exclusivity (LOE), lifestyle, and dermatology products have all seen the potential of e-commerce driven direct-to-patient channels. These programs have been a boon for manufacturers faced with high distribution costs, even higher retail switching rates, prescription abandonment, and a low rate of insurance coverage.
The value of direct-to-patient channels lies in their flexibility and customization. Each manufacturer and each product are unique; they each have their own strengths and weaknesses that can be leveraged or addressed by a dedicated direct-to-patient channel. Innovative final mile solutions round out an integrated platform of services that improve patient experience from the moment they order their prescription to the moment they receive it at home.
Best of all, there are more options available now than ever before, as the onset of telemedicine, e-commerce, and modified hub services make the next generation of pharmacy services a brighter future for pharmaceutical manufacturers.
Reach Patients Faster
Our direct-to-patient platform collapses the supply chain and brings manufacturers closer to patients. Contact us today to see how we can help you reach patients faster.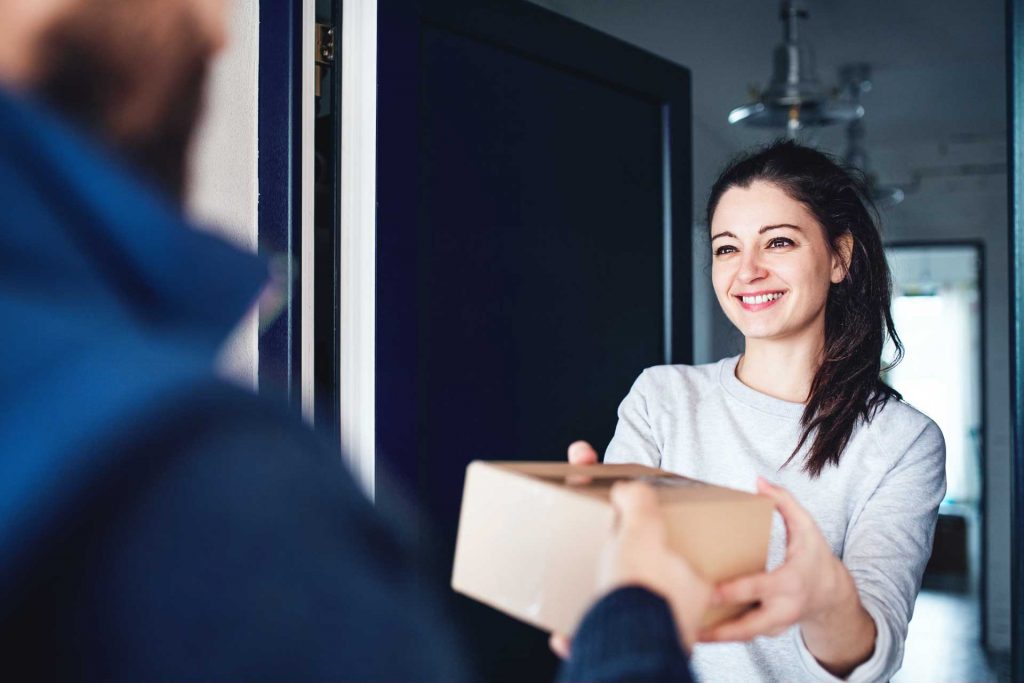 About Us
At Medvantx, we give pharmaceutical brands a better way to connect with patients who need them: directly and immediately.That's how we're Redefining Pharmacy.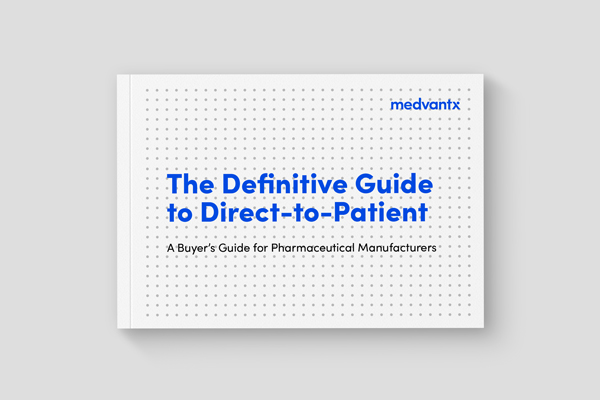 The Definitive Guide to Direct-to-Patient
Everything pharmaceutical manufacturers need to know about direct-to-patient channels.